OUR CAREER ACADEMIES
Academy of Law and Public Safety - Signature Academy
Academy of Arts - Signature Academy
Academy of Health Services - Signature Academy
Academy of Faulkner Career Tech. Center - Signature Academy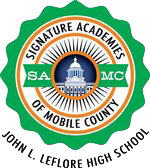 VISION STATEMENT
The purpose of the Mobile County Public Schools System is to equip and empower college and career ready graduates.
MISSION STATEMENT
The mission of John L. LeFlore Magnet High School is to ensure all students are college and career ready graduates.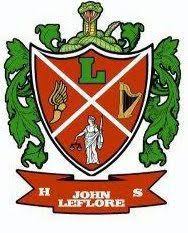 2022-2023 Teacher of the Year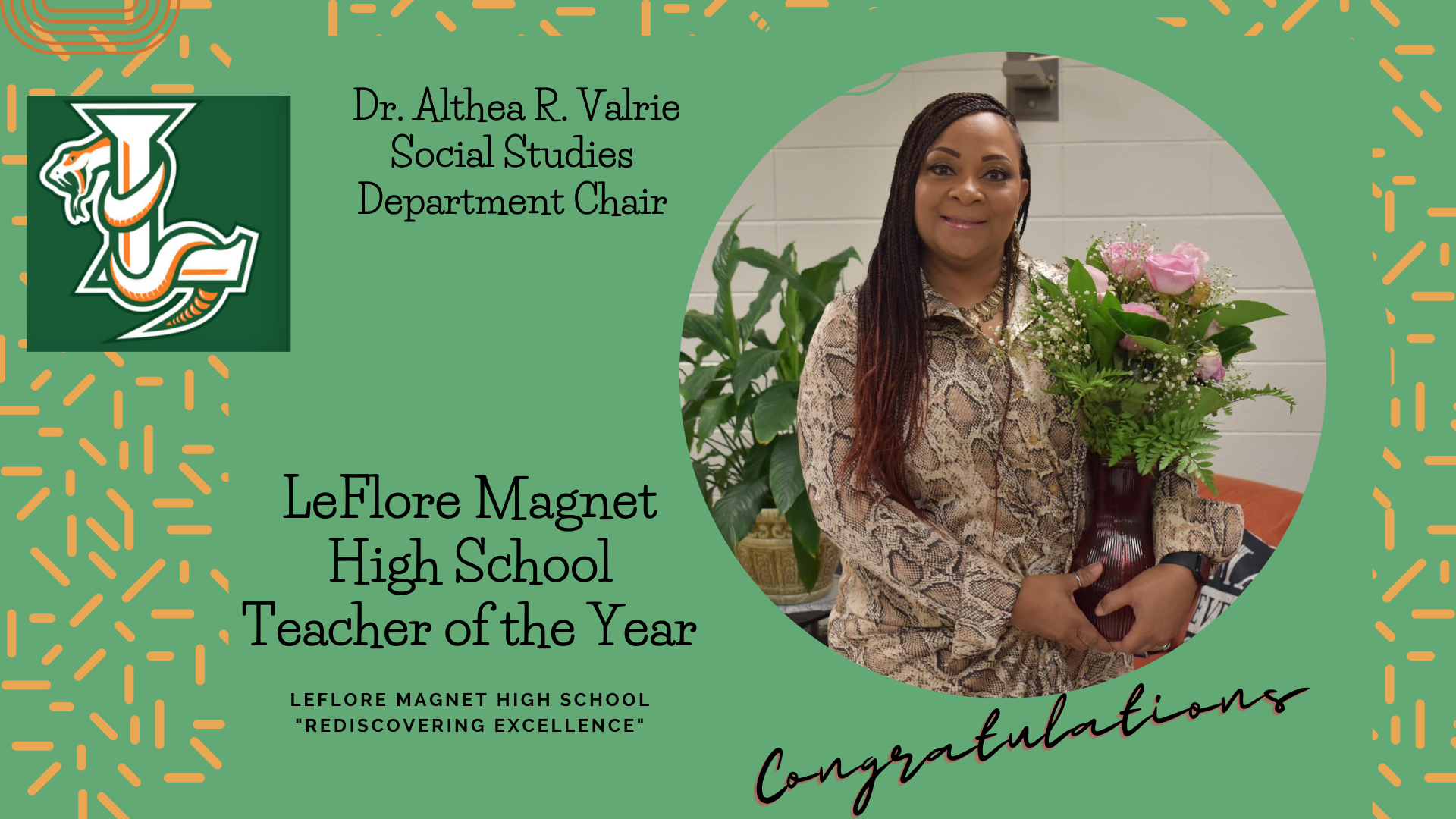 For each grade level, you will find our Summer Reading List and Assignment Instructions.
PTSA Membership 2022-2023
Payments may be made via e-Funds.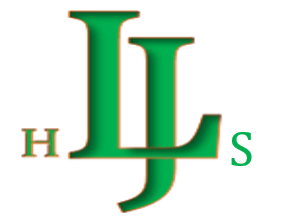 Thanks for being a GREAT principal who ROCKS
RATTLER style!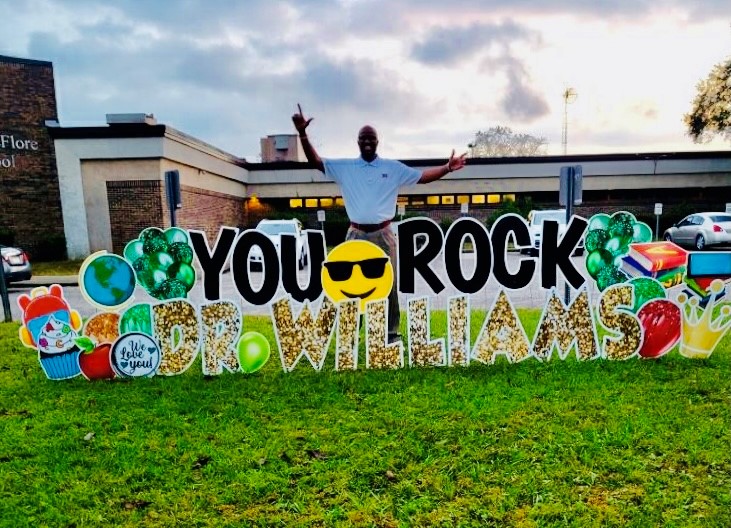 RATTLER WORDS OF WISDOM
Live each day contemplating and working on the things in life that you can control. Seek to be encouraged as you encourage others. Always do your best, and have a great Rattler day!